Testimonials
See what other clients are saying about their experience with Zentaria Evans at Zentaria's Younique Innovations.
Leave a Testimonial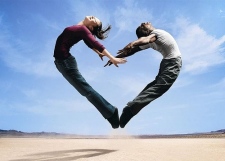 I loved her reading all the way to the very last second!!!! I was immediately blown away!!!! I would very much recommend her. Gotta book soon
Ashley
September 16, 2017
I loved her reading all the way to the very last second!!!! I was immediately blown away!!!! I would very much recommend her.
Ashley
September 16, 2017
Zen has been reading me for past three or four years. She has guided me through some of the most challenging events of my life as a parent. I'm thankful to God for blessing her with the ability to share insight on this journey of life with some of us. I have the upmost gratitude and respect for her as a healer. You will not be disappointed!
Diana
April 23, 2017
I have to say i have been getting readings for over 25 years, and i have never received a reading so on point. Zentaria is truly awesome and i will be supporting her services from here on out. I'm also going to refer her to family and friends. Thanks so much Zentaria, keep up the awesome work
Chandra Torres
March 29, 2017
I've enjoyed every reading with Zentaria. She's knowledgeable, consistent & accurate. I love her straightforward answers & solid advice. Give her a call. You won't be sorry.
CS
January 31, 2017
Her reading was so on point and it felt like I was talking to a best friend! I would recommend getting a booking with her!
Ashcake
January 3, 2017
I appreciate you Zentaria!!! You have picked me up, pulled me out and awoken my mind, body and soul!!! You speak truth.. Knife sharpen truth… But once I sit back and breathe again I feel only the love and compassion you shared! I will always be one of your biggest fans
Kim
December 30, 2016
Zentaria has been doing readings for me for almost 10 years now. She has always been open and honest with me but she challenges me to think ahead even when I did not want to at first. Most of her insights have come to fruition which always blows me away. I am so glad I have someone that I can go to who can provide positive feedback and I always leave the call with a better outlook and understanding going forward with different situations. Thank you so much for helping me through the years. You are such a blessing and you have an amazing gift.
Latisha
November 19, 2016
I have been talking to Zentaria for over 6 years now and, everything she's told me about my divorce my ex and things to come have happened!!!! She's truly been very inciteful and a huge help to me over the years! She is the TRUTH! Doubting my testimony right now go on a ahead and give her call and watch how amazed you will be once you get off the phone….
Venice
July 9, 2016
Words can not describe my experience with Zen!! It's absolutely awesome!! Her passion for what she does beams from the phone while you're talking to her. She makes you feel comfortable and she's always excited and motivating. Her realness is always a plus!! She's God-sent and a blessing to anyone who has an opportunity to speak with her!! She's open to listen but speaks the truth from the moment you talk to her!!! IT'S REAL!! Zen, may God continue to bless you tremendously for being a blessing to others!! Thank you for being who you are!!
Lorin
July 4, 2016
I appreciate the life-changing advice you have provided me over the years. You are always available when I need guidance and understanding. You never sugar coat anything and is always straight forward and honest with me. You have become more than a mentor to me, you are my friend!
Argena
July 4, 2016
Miss Z is absolutely incredible. There is no one like her, she is one of a kind. When I was going through the end of an intense break up, she was there for me every step of the way. She helped me to see that there was a light at the end of the tunnel and she empowered me to get myself there. She advised me through a career transition recently as well, which has been a stellar success. I am now open to a new relationship in my life, because she has helped me to see that the future is bright and she has coached me in how to navigate my way through to choosing the right person to accompany me on this road to happiness. Thanks Zen!!
Martin
July 1, 2016
How do you truly convey in words appropriately the many ways Zentaria has helped me? Truth is you can't, you must bring your hardships too her attention and let her guidance do its thing! Gifted clairvoyant along with true compassion and intuition a collaboration with wonderful explanation is what I feel after a session with Zentaria. I've only been with her a short time but there is no other I'd rather have helping me along my journey. Her own wonderful way of seeing right to the problems areas is fanominally profound. Which takes all the effort out of finding balance in all aspects of your life. After all its hard to deny such Devine accuracy! You're amazing Zen, thank you as always!!
Michael
June 30, 2016
"Zentaria has graciously helped me and my family for over 3 years. She is always available and ready to take me through whatever challenge I am facing whether its career related, health or love. Speaking with her is effortless, its like she can get inside your mind and speak your words for you! Zentaria's intuition is amazingly correct each time. She has never once been wrong. Thank you Zen for all that you do! God Bless You!"
Sara from Canada
June 30, 2016
Zentaria has been my life coach and mentor for as long as I can remember. She has guided me through life's journey and I'm so much better for it. I rely on her honesty in all situations. I can honestly say that my life changed for the better after we met. She was with me through all of my traumatic experiences. I am so thankful that I followed her advice and stayed the course. My life is so much better and I'm surrounded by love and light. Thank you Zen and I love you to the moon and back.
Jenn
June 30, 2016
WORDS cannot describe the assistance the Amazing Zen has given me over the last 15yrs…
However it is just that… WORDS… that she has said to me, prayed with me, gotten angry alongside me or just laughed with me over the phone that has gotten me through the roadblocks and detours on the road of life.
When you speak to her it's like having that voice of reason…yes that blunt voice of reason and it is on the other side of the country…. but it will also tell u how to get thru whatever obstacle u may face…So if u seek Zen for guidance just remember she will tell u like it is but also how to help make it tolerable…I should know after being a Fateful client for so long.
Sabrina
June 29, 2016
First and foremost I'd like to say that Zentaria is absolutely an amazing Clairvoyance Reader.
We all know that we search for someone to make sure that we are satisfied with our readings and definitely on where our money goes. Let's just keep it real!
I've been coming to her for over 15 years , this should tell you something
From day one that I decided to find help and answers to my problems. I found her and best believe she was on point with every aspect of my life at that very moment… She didn't sugar coat anything whatsoever, her voice is very compassionate when she was telling me . All I know is that Zentaria has helped me through some really and I mean really hard situations throughout my life, she absolutely will tell you things that will be coming towards you and happening now with a solution to resolve that matter. FYI if you're looking for someone to give you accuracy and honesty and doesn't sugarcoat anything she is definitely the right person !!!!
She has saved me numerous times on many occasions and still does
That's for real ,Till this day I continue to call her . You will absolutely love her 
Anna
June 29, 2016